| | |
| --- | --- |
| Bridging the Gap | |
Welcome to this festive edition of Bridging the Gap! We bring you news of funding available for exchange trips, sustainable scallop fishing in the Channel and a new policy briefing on collaborative research in the revised Common Fisheries Policy. And don't forget to check out our recipe for a traditional Galician Christmas fish-dish!

Updates

We fish you a Merry Christmas!
For your fill of festively fishy images, be sure to check out our new Christmas album on Facebook – just click here. Meanwhile, if you fancy something different to eat this Christmas, why not try the traditional Galician recipe below by clicking on the fish. (Just make sure your cod is sustainably sourced!)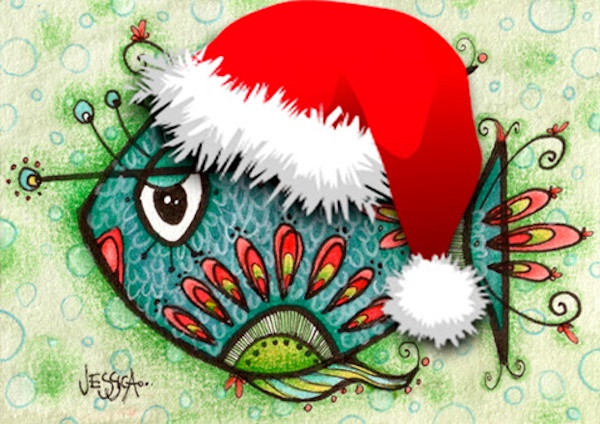 Coming soon

Putting the science in regionalization: Participatory approaches in the new regionalized CFP
In late February the GAP2 partners will be getting together in Brussels for a workshop on 'Participatory research in the new, regionalized CFP'. With contributors from across the EU, the workshop promises to be a fascinating session on how the findings of the GAP2 project so far can be brought into play in implementing reformed fisheries policy. We'll be announcing further details in the New Year.

A big MERRY FISHMAS from the GAP2 team – see you in 2014!

Until then,


The GAP2 Team